...because even a good friend wouldn't want to be within half a mile of an out-of-practice violinist.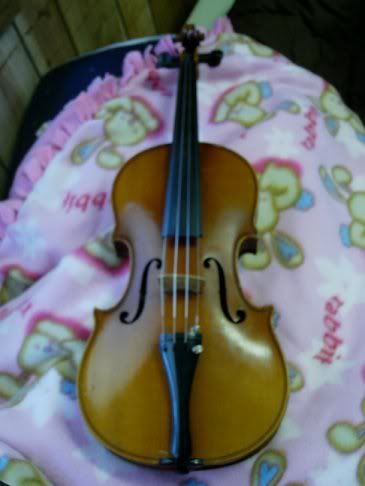 The local antique stores are, for the most part, junk stores. They sell old things that nobody really wants (as opposed to slightly-used things that rich people want). I found this piece of junk next to a half-size member of its kin, chillin' and generally being useless -- the latter because it was missing two of its strings. A few days at the local music shop and it was back in working order.
Though, I don't remember holding a bow hurting this much, back in elementary. It's like someone punched me in the hand. Ow.
Maybe investing in some lessons wouldn't be a bad idea. If anything, it would force me to play. The bow thing will go away with practice and time. And I could potentially mooch free tuning off of the instructor. Being pretty much tone deaf sucks.